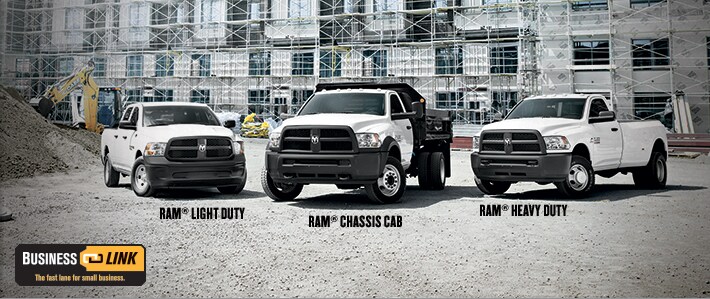 BusinessLink is a free program that connects business owners with a network of commercial dealers that are specially equipped to work with small businesses.
Briggs offers Ram BusinessLink which is a program formatted to help your businesses do business. The program builds a special relationship between your business and Briggs. We have designated account managers and service advisors focused on assisting you with your vehicle every step of the way.
Our Goal Is To SAVE You:
1. Time
2. Money
3. Hassle
Commercial business is our business, and we've got the built-for-work vehicles, "On The Job" allowances, and the keep-you-on-the-road-to-profitability specialized service and sales expertise to prove it.
Whether it's a Ram truck, a commercial van, a Chrysler sedan or a Jeep® brand SUV, let us help you select the right vehicle and programs to meet your unique business needs.
Join a network of several hundred businesses and Be Stress-Free with Briggs.
Click here for a list of Special Programs that receive discounts.
For More Information on the Program or How to Do Business with Briggs Business Link.
Contact:
Craig Thomas
Business Link Manager
Craig.Thomas@briggsauto.com
785-267-8039