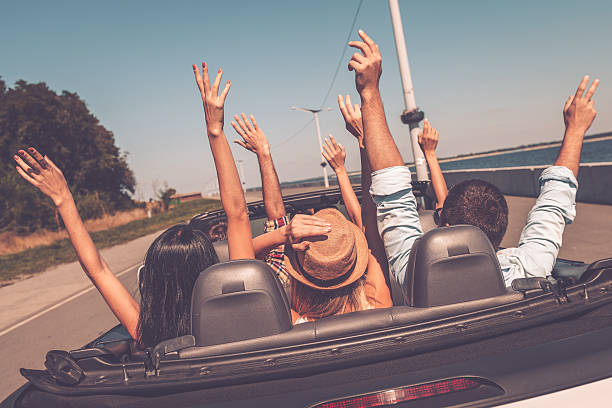 "Are we there yet?" Whether you were the one asking the question or the one answering it, we have all heard it before. Long road trips with youngsters can be a stressful experience if you don't have the resources (or energy) to keep them occupied!
This week I'll give you a few ideas on how to keep the kids quiet while you're cruising down the highway!
One game that will surely keep the kids busy is a scavenger hunt. Make a list of things you think you might see while on your road trip and have the kids try to find each object. The first one to find all the objects, or the most, on the list wins!
Another great way to keep them occupied is with snacks. I understand kids can be messy but there are a lot of great snacks that keep your vehicle mess free! Try string cheese, it's a relatively easy snack to pack and especially fun to eat.
Movies are a great way to distract the kids and let you have an hour or two of silence. Be sure to pick a movie everyone can agree on to limit the arguing. If you're lucky, the movie they pick will make them fall asleep!
These are just a few ideas I had from my own experience. I don't have children, but my parents would usually get pretty creative when we hit the road for a family trip. How do you keep the kiddos occupied on your road trips? Let us know!