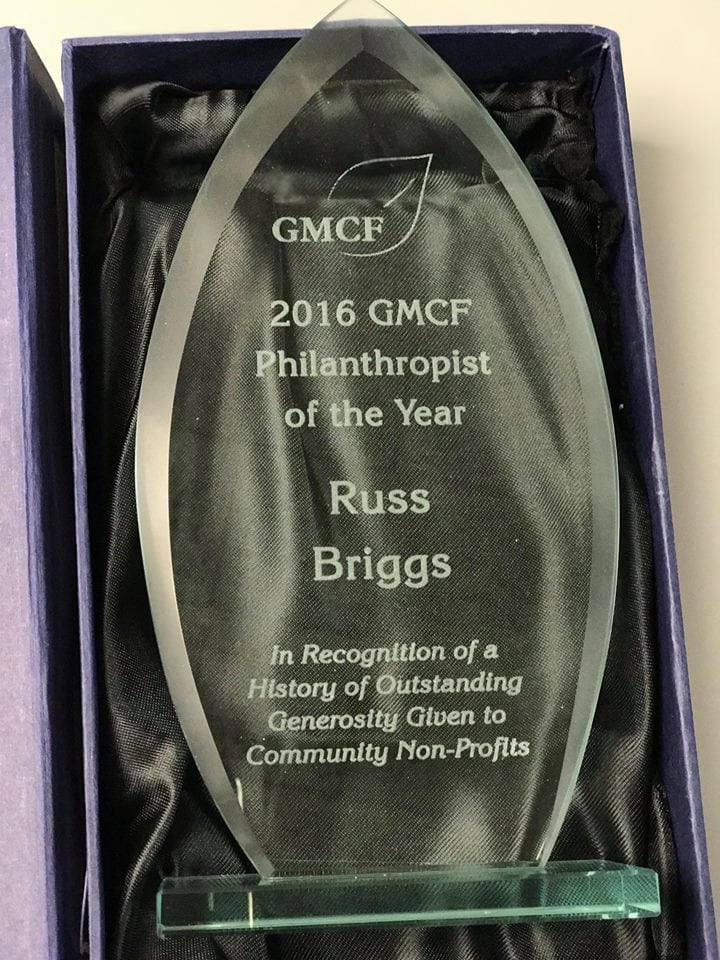 On March 27, 2017, Russell Briggs was awarded the Philanthropist of the Year Award from the Greater Manhattan Community Foundation.
The Greater Manhattan Community Foundation is a tax-exempt public charity created by and for the people in the local Manhattan area. It enables people with philanthropic interests to easily and effectively support the issues they care about. It is with great honor that Russell Briggs accepts the Philanthropist of the Year award from such a giving organization. The Briggs Family would like to thank the Greater Manhattan Community Foundation for the honor and opportunity to serve the Manhattan community.
Over 35 years ago, Russ and Ilene Briggs started Briggs Automotive Group with one small used car center in Russ' hometown of Manhattan, Kansas. With decades of dedication, Briggs has grown to over ten showrooms in the Manhattan, Topeka and Lawrence, and Fort Scott areas. As the place where it all began, the Manhattan area holds a special place near and dear to the Briggs organization's heart.
Rarely does one associate charity and car dealerships. Briggs is proud to be in the forefront of giving back and making a difference. Briggs Auto Group loves to support its communities, and we will continue to pledge our service to making Manhattan a wonderful place to live and work!